I am a Professor and chairperson of the Department of Biology/Toxicology in the College of Arts and Sciences at Ashland University, a medium sized private school in Ohio.  My undergraduate research students and I use a small tropical fish called the zebrafish to study the function of the ocular lens and what can go wrong to produce cataracts, one of the leading causes of human blindness.  We also compare lens proteins from different fish species to understand how they have evolved to function in different environments.  I teach a number of courses including Marine Biology, Evolution, and Human Anatomy and Physiology, as well as seminars on professional development and science communication.  I am interested in incorporating new techniques and online technologies to actively engage students in my classes.  I developed the social media outreach and alumni engagement for our science programs and currently lead our University's Council of Department Chairs.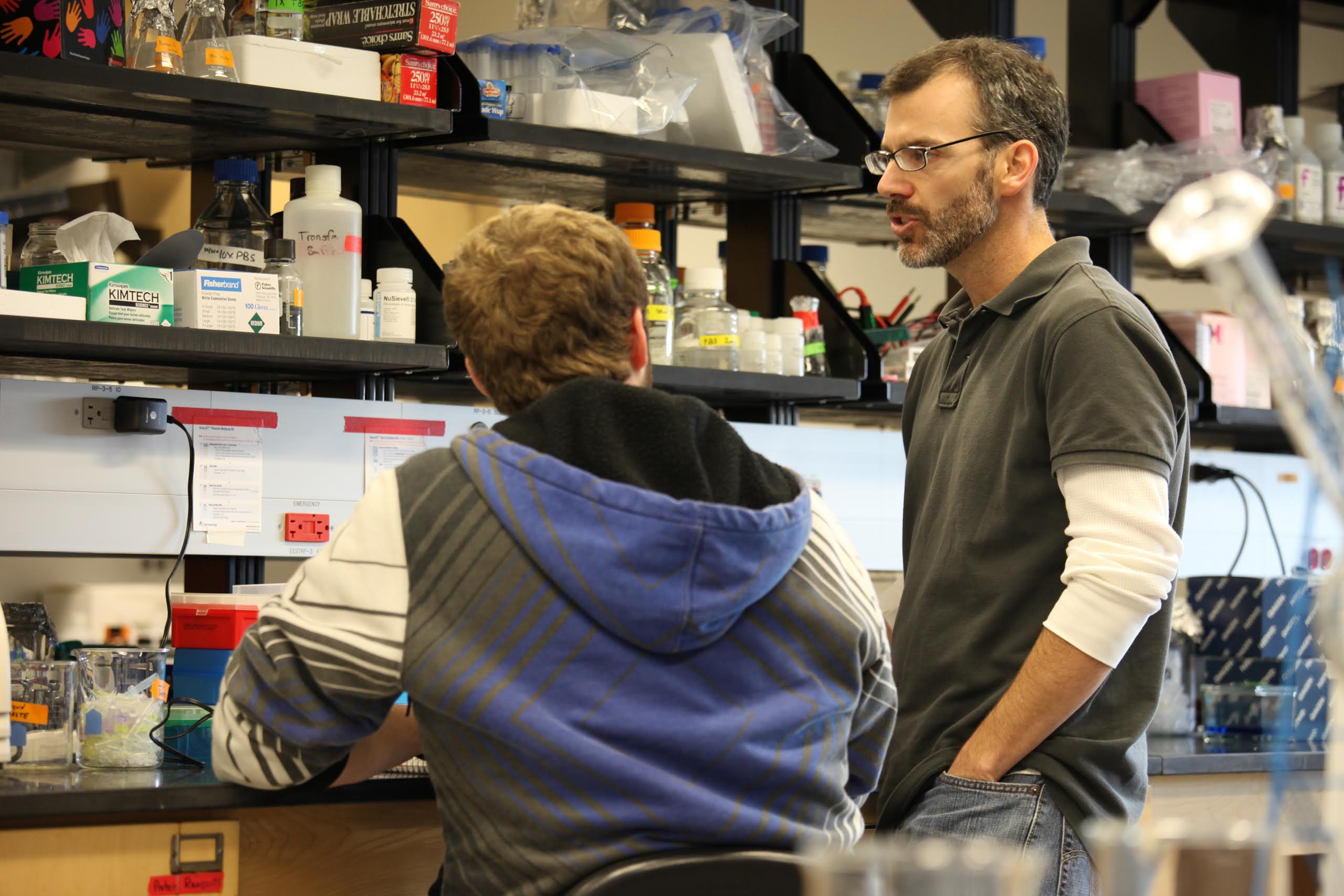 Our latest paper is out in the online, open access journal PeerJ. In this figure we show that both mouse and zebrafish control regions for the alpha A-crystallin gene work in zebrafish embryos. This result shows that we can use zebrafish as a model for studying these gene promoters.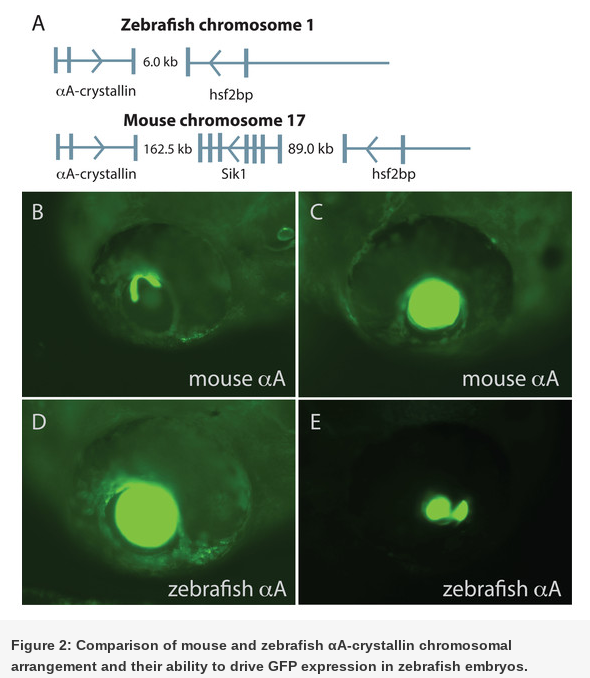 Lab member Kelly Murray graduated in Spring of 2017 and is now pursuing her PhD in Cornell University's Molecular and Cellular Biology Program. The photo below shows Kelly at our inverted microscope. We don't typically wear lab coats at the microscope, but our campus photographer visited last summer so we tried to look professional.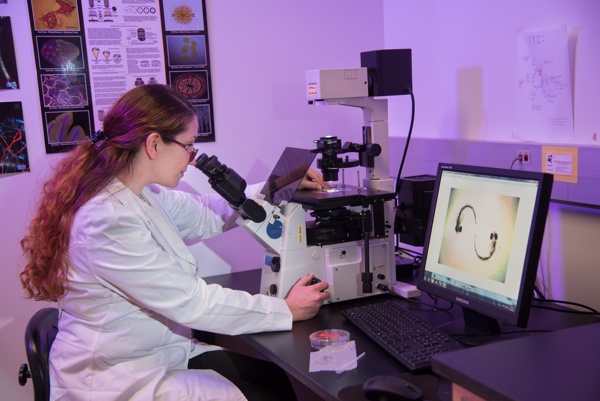 Education
University of Southern California
PhD, Marine Biology, 1998
Dissertation advisor: Dr. Robert Lavenberg, Curator of Fishes, Los Angeles County Museum of Natural History
University of Virginia
BA, Biology, 1991
Professional Experience
Ashland University, Department of Biology and Toxicology
Professor of Biology, 2009-present
Chairperson, 2008-2017
Associate Professor, 2003-2009
Assistant Professor, 1999-2003
Jules Stein Eye Insitute
Post-Doctoral Fellow
Mentor: Dr. Joseph Horwitz
You can find me on these social media sites
Or contact me the old fashioned way
Ashland University
Department of Biology
401 College Avenue
Ashland, OH 44805
mposner@ashland.edu; (m) 330-421-9552