Zach Haley, a junior biology major working in my lab on the regulation of alpha crystallin expression, gave his first research poster presentation on Tuesday at Ashland University's Undergraduate Research and Creative Activity Symposium.  This event gives students from all disciplines in the College of Arts and Sciences the opportunity to present their independent work in oral and poster sessions.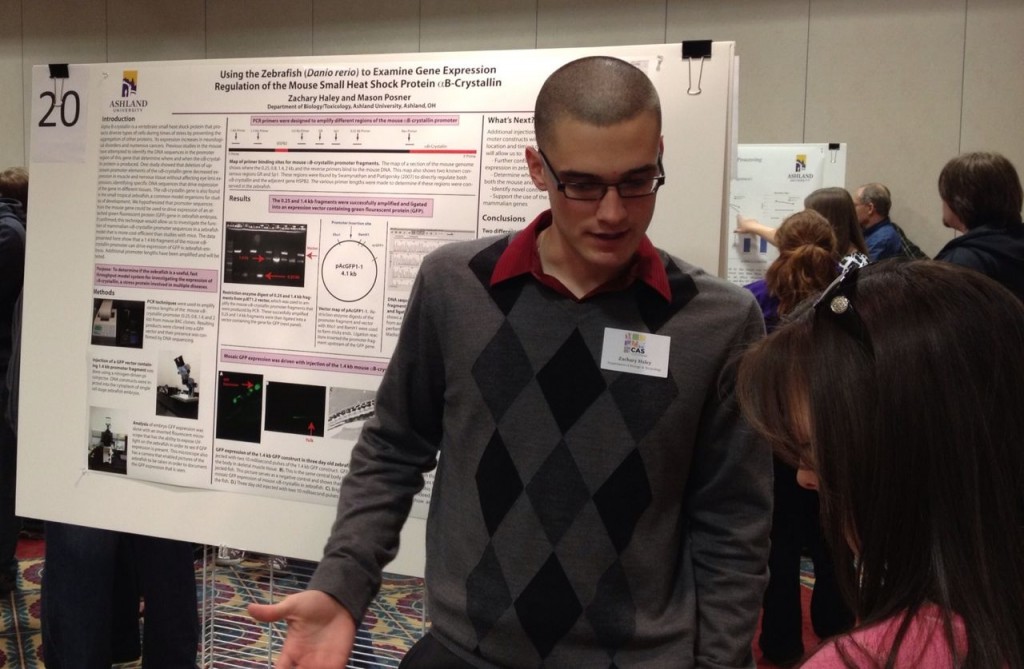 Zach is developing methods for using the zebrafish as a model to analyze the function of mammalian alpha crystallin promoters, the regions of the gene that determines when and where its protein is produced.  Understanding promoter function can provide clues to how alpha crystallins are used in healthy cells, and why their levels are often increased or reduced during disease.
Why test mammalian genes in a zebrafish?  The ability to produce large numbers of transparent zebrafish embryos in a relatively small facility makes this model species less expensive and faster to use than mice.  Zach's work will help to determine whether this approach is feasible.
Zach Haley presents his work on alpha crystallin gene regulation