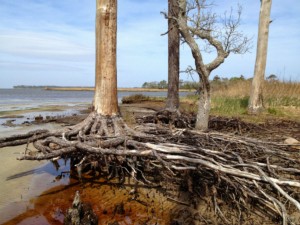 I can't stand blog posts that begin "it's been ages since I wrote", but here I am almost one year from my last post, and what else is there to say?  The lack of posts does not reflect a boring year.  The past 12 months have been action packed, which may actually be the problem.  Every time I think about getting back here I am not sure where to start.  So I figured it was best to just take the plunge.
I plan to spend the summer months getting you all caught up on a number of exciting happenings:
I taught my first all online course last summer, and am repeating it starting next month
My National Institutes of Health research grant ended this past January, but the renewal proposal is in the works
Former lab members are doing exciting things
We had two research papers published this past year
I taught my first semi-flipped intro biology course
Fun with some new teaching tech tools
You can see why I have been a bit intimidated to post, especially while contributing heavily to my University's Science News blog and staying active on Twitter.  But here goes.  And in the meantime enjoy the image above from my Marine Biology class' recent trip to the Outer Banks of North Carolina.  We spotted a rare Outer Banks bald eagle from this beach in Nags Heads woods.  More about the trip soon.