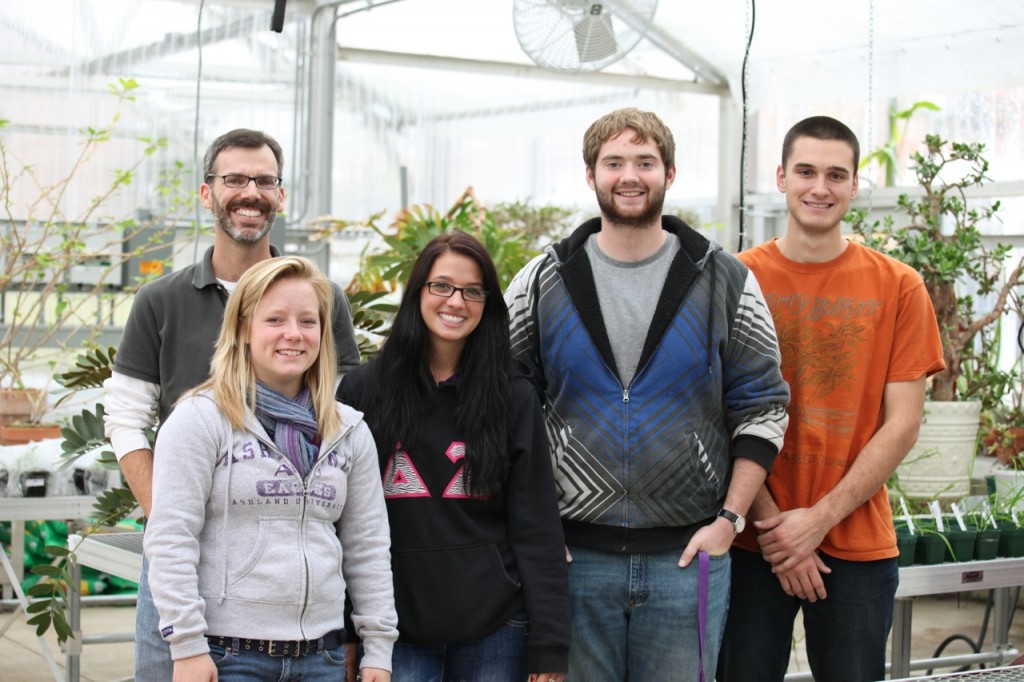 I thought it would be appropriate to break my long hiatus from this blog with an introduction of our latest lab members.  Last time I posted we were seeing off three lab alumni to a job, graduate and professional schools.  But the lab is full again.
From left to right in the photo (with a short description of their current projects) are Mary Brown (roles of alpha crystallins in the zebrafish lens), Lynette Vana (pesticide toxicity), Josh Allman (cloning of zebrafish genes involved in neural development) and Zach Haley (regulation of alpha crystallin expression).  That is me in the back.  The photo is taken in the scenic Rybolt greenhouse at Ashland University.
Check back for some exciting lab news later this week and future updates on our latest research.