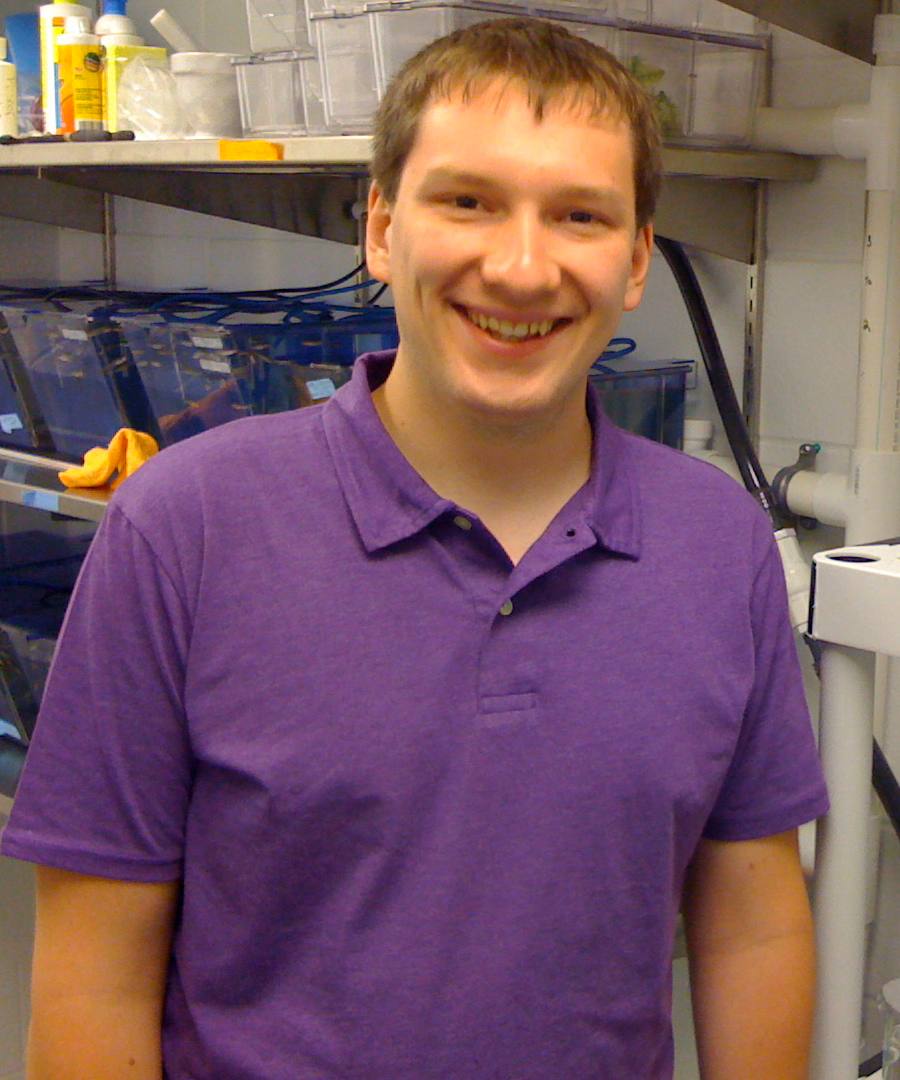 Phillip Wages, an undergraduate research student in my lab, was recently awarded one of only five national awards from Pfizer to present his research at this year's annual Society of Toxicology meeting in Washington D.C..  Phillip went to the SOT meeting last year as part of a competitive undergraduate program, but this year Pfizer will be covering his travel and registration costs to present a poster on his honors thesis research.
Phillip has been using zebrafish to study the toxicity of two common pesticides, permethrin and atrozine.  These chemicals commonly wash off of agricultural crops into neighboring aquatic habitats.  His is the first study to examine the mixture toxicity of these two chemicals – the way they interact with each other to produce toxic effects that are not merely the addition of each chemicals individual toxicity.  And it is the first study to examine their toxicity using zebrafish embryos as a relatively new model for aquatic toxicity testing.
In addition to his honors thesis toxicology research, Phillip took part in a summer research internship at the University of North Carolina at Chapel Hill, and last summer began a project in my lab to characterize developmental changes in zebrafish lens protein expression.  He is currently applying to graduate programs.